National award recognition for Middlesbrough Supporters Forum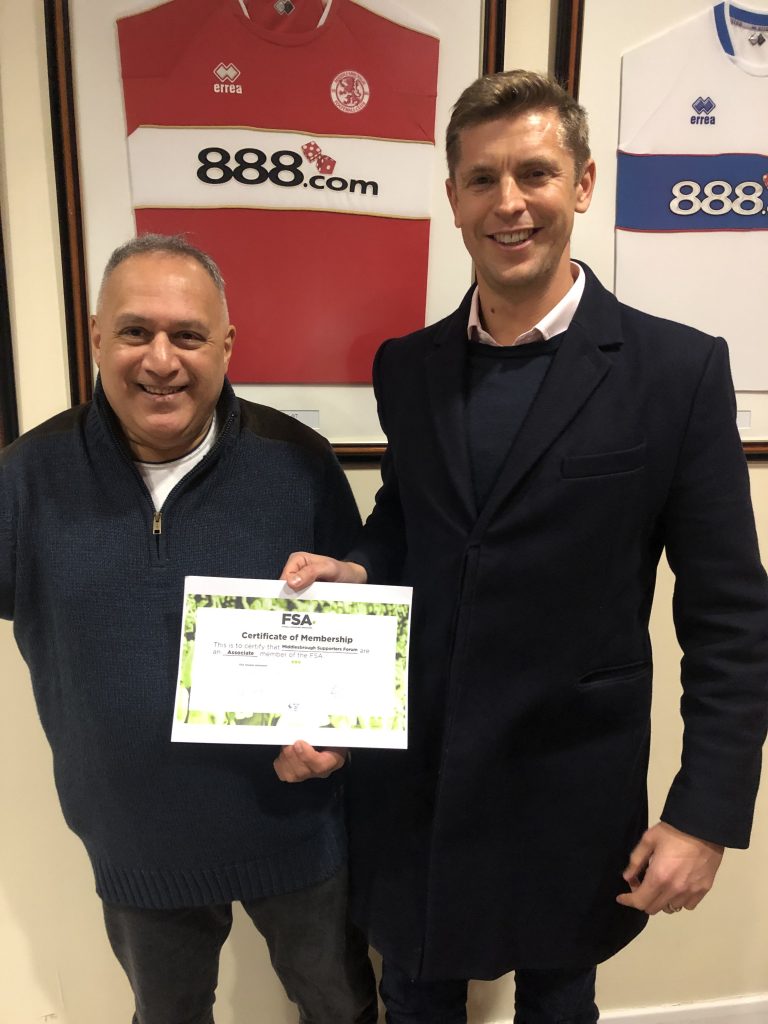 Middlesbrough Supporters Forum (MSF) and Middlesbrough Football Club have been shortlisted in the Supporter Engagement category at the Football Supporters Association (FSA) awards.
The category recognises organisations and clubs that work together in a collegiate way to enhance the match day experience for supporters.
The Supporter Engagement Award shortlist includes Grimsby Town, Middlesbrough, Reading, Sunderland, Wolverhampton Wanderers and Doncaster Rovers.
Chris Joseph, chairman of Middlesbrough Supporters Forum, said: "This is fantastic news for both the Forum and the football club.
"The Forum was set up specifically to strengthen the links between the fans and the club, to discuss local issues that are important to the matchday experience, but also to campaign on national issues, such as safe standing, that are relevant to every football fan in the country.
"We've had some considerable successes, and the willingness of senior management at Boro to engage with us in a constructive and open way has been very rewarding. Fingers crossed for a great result on the night!"
The winner of the award will be announced at a grand dinner on Monday 16th December at the Tower of London.
The nomination is attached, which includes some of the important initiatives MSF has worked on.